Question:
How does Powersensor work?
Answer:
Overview
Powersensor's uses a patented technology that sets it apart from other energy and solar monitoring solutions on the market. Our unique technology comprises a cloud-based algorithm and Internet of Things (IoT) devices that communicate to collect and analyse your home energy consumption and solar generation data which you can see via our mobile app.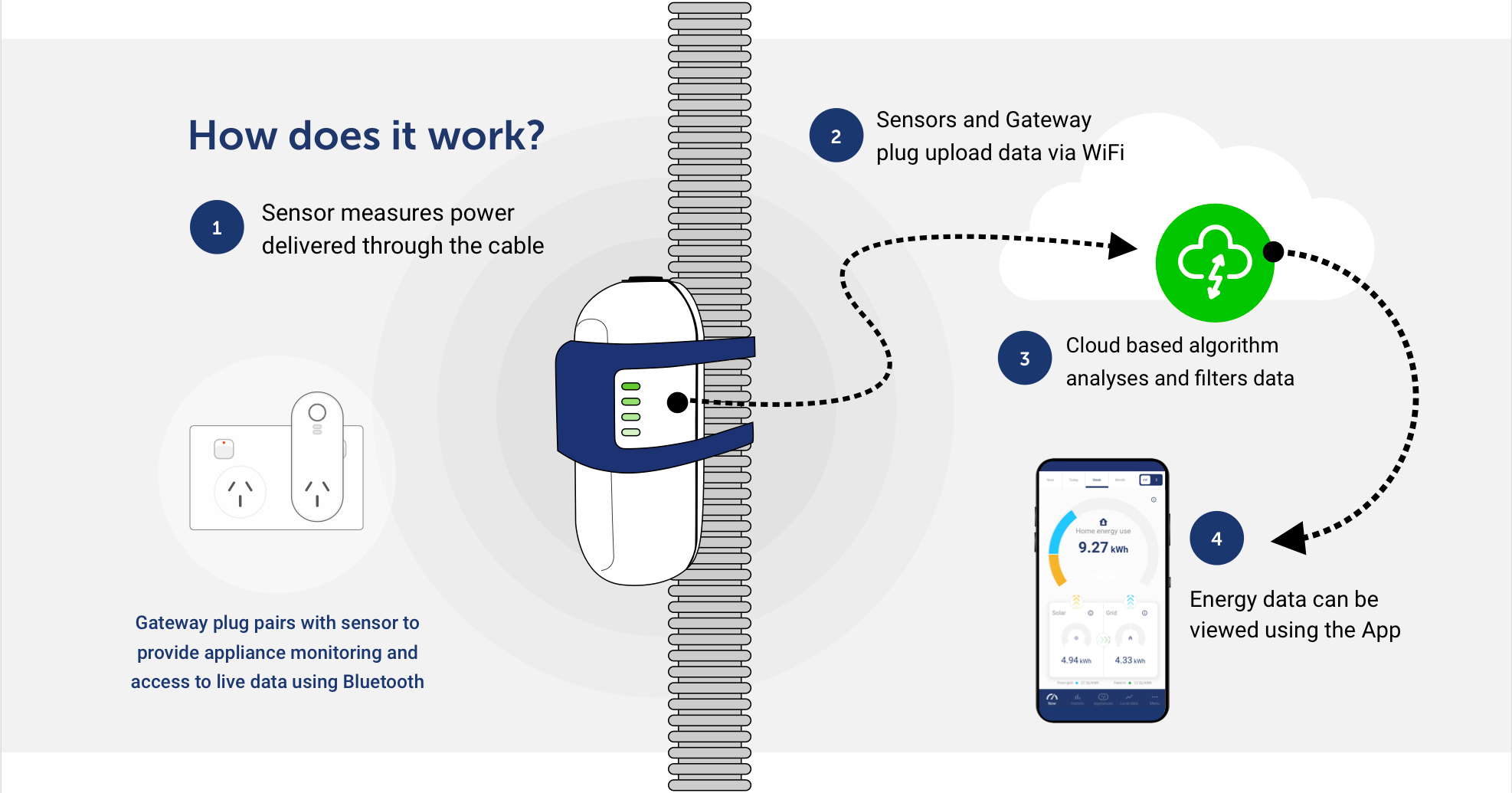 How it works
The Powersensor kit comes with two sensors and one plug which work together, communicating over Bluetooth, to measure your home's power consumption and solar generation.
A sensor is placed on the service fuse or electricity meter to monitor energy consumption. For solar, the second sensor is placed next to the inverter to monitor your energy generation.
The sensors measure electricity delivered through cables using the electromagnetic field that they emit. This data is sent to the Powersensor secure cloud storage platform over your WiFi network every 30 seconds.
The Powersensor plug has several functions. It acts as a gateway for live data to your app, it helps with the learning process and it monitors an appliance's energy consumption.
The Powersensor cloud-based algorithm analyses and filters the data that it receives from the sensors and plug.
The Powersensor app downloads this aggregated data so that you can view your historic data. When on the same WiFi network, the Powersensor mobile app communicates with the plug and sensors so that you can see real-time load on your plug as well as real-time power consumption and generation.