Want to know if your Powersensor needs a charge? To check the battery level, just navigate to the 'Devices' view in the app.
Your sensor(s) will have the battery level displayed below the live energy data as shown below. Simply select a device to view its battery level and other health identifiers: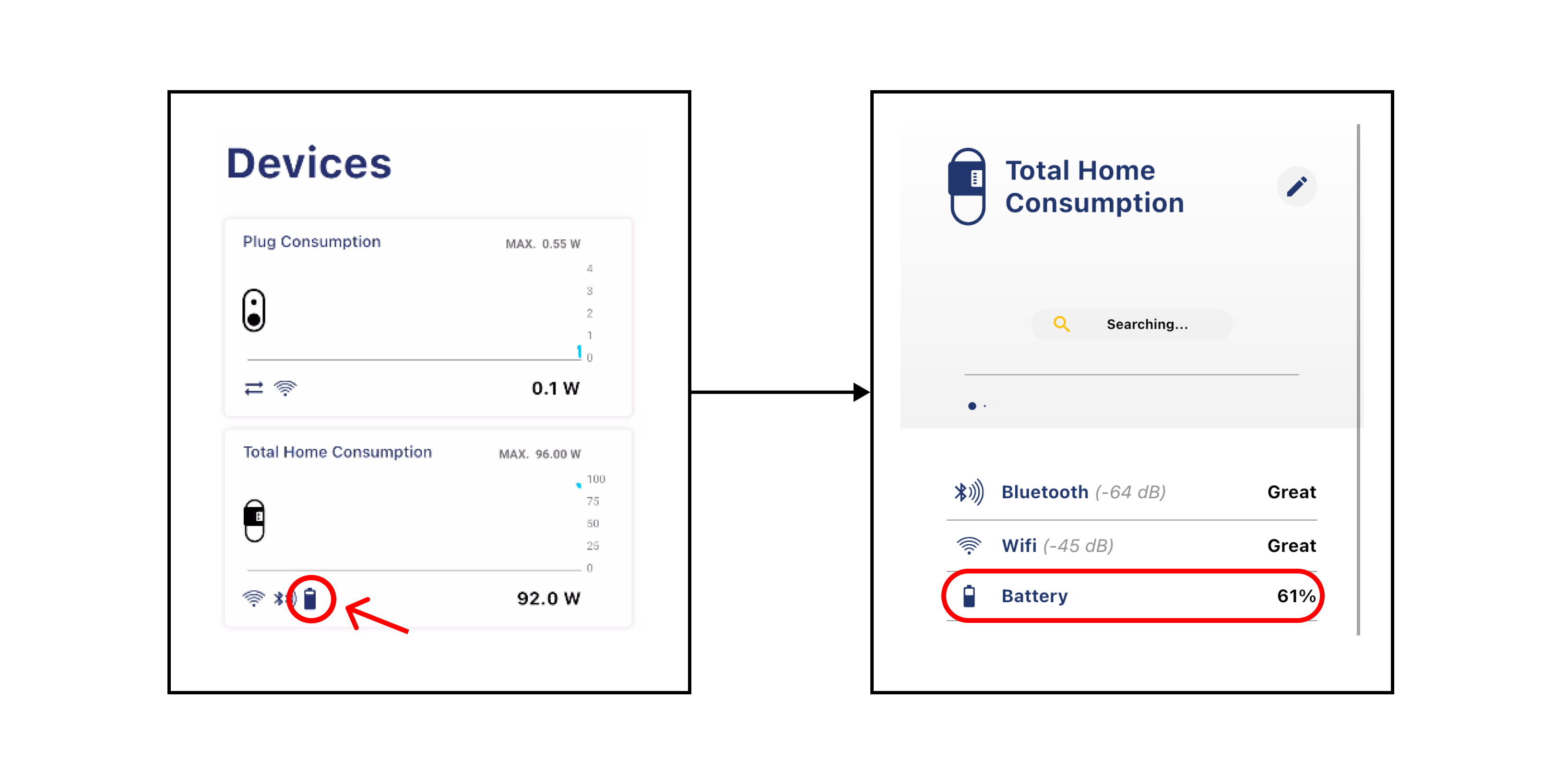 The level of the battery in the display corresponds with the level of the selected sensor's battery.